The Role of Schools in Supporting Youth Students with Post-Concussion Symptoms
Concussions are a common injury among youth athletes.
While many recover from a concussion within a few weeks, others may experience symptoms for months or even years. In addition to physical symptoms (such as headaches, dizziness, and nausea), concussions can also affect cognitive function and performance in school.
You have probably heard of return-to-sport guidelines when an athlete sustains a concussion and is removed from sport. But have you heard of return-to-school guidelines?
Return-to-school guidelines are equally as important
Today on the blog, we are highlighting the findings of a recent study on post-concussion symptoms in youth athletes during their return-to-school phase of recovery. We will also discuss the role of schools in supporting students during their recovery.
The Research Study
The research study was conducted by a team of researchers from McMaster University in Ontario, Canada. These researchers have previously studied and published return-to-school protocols which provide a great resource for youth athletes with concussions.
The current study aimed to investigate the prevalence and perceptions of school problems in youth athletes with post-concussion symptoms. The study included participants between the ages of 5 and 18 years who had a physician-diagnosed concussion that was symptomatic. 74% of these concussions were sport-related.
Key Findings of the Research Study
Two-thirds of the participants returned to school on an average of 7.7 days after injury. Of the participants who returned to school after their injury, 50% reported having experienced school problems during their recovery. The most common issues were headaches, inability to pay attention in class, and being overly tired. In addition, 16% of participants reported having their grades in school affected by their concussion.
Interestingly, there was a significant difference in the school problems reported by youth versus their parents. At the first study visit, 50% of youth reported school problems, whereas only 26% of parents reported that their child had school problems. What's further interesting is that at the final study visit, which occurred after symptom resolution, only 20% of youth expressed school concerns about their concussion, while 96% of parents had school concerns. This highlights the importance of considering both the student's and the parent's perspective, as they vary greatly across the spectrum of the student's concussion recovery.
What schools can do to support students with post-concussion symptoms
Schools should have policies and procedures in place for managing concussions, including clear guidelines for returning to not only sports, but also school. The researchers have previously published return-to-school protocols that provide a good starting point for developing return-to-school guidelines. Return-to-school guidelines can include academic accommodations such as reduced workload, extra time on tests, or modifications to assignments to help students keep up with their coursework while they recover from their concussion.
Schools can also provide resources and support for students and parents, especially because this study showed that the perceptions from students versus parents varied. Access to an athletic trainer or school nurse who can help manage symptoms and provide guidance on returning to school is extremely important for youth in schools. Educating teachers and staff on the signs and symptoms of concussion can also help them better support students during their recovery.
Conclusions
Concussions can have a significant impact on academic performance in youth athletes. Schools play an essential role in supporting students with post-concussion symptoms. Therefore, it is important that the schools have policies and procedures in place for managing concussions.
HEADCHECK Health offers resources to manage post-concussion care. Contact us today to learn more!
References
DeMatteo CA, Jakubowski J, Randall S, Stazyk K, Lin CY, Yakubov R. School performance in youth after a concussion. Front Sports Act Living. 2022 Dec 22;4:1008551. doi: 10.3389/fspor.2022.1008551. PMID: 36619354; PMCID: PMC9813779.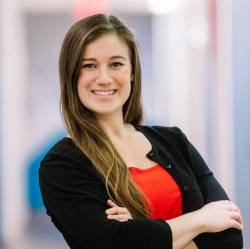 Latest posts by Dr. Jennifer Hunnicutt
(see all)