Does Early Vestibular Therapy Lead to Earlier Return to Sport after Concussion?
Sports-related concussions are common injuries that athletes may encounter in their athletic careers.
Concussions often lead to a variety of symptoms. You are probably aware of symptoms such as headaches and sensitivity to light or noise.
But are you aware that symptoms of vestibular dysfunction will occur in more than 50% of individuals with concussion. Vestibular dysfunction is when the body's balance system is disrupted due to an issue with the vestibular system. Symptoms include dizziness, vertigo, nausea, and loss of balance. The impact of vestibular dysfunction on an athlete's recovery and return to play has been an area of increasing interest in sports medicine research and practice.
In today's blog, we will review a recent research study from The Sports Medicine Concussion Clinic at Duke University, titled "Early Initiation of Vestibular Therapy Following Sports-Related Concussions."
The Research Study
The purpose of the study was to investigate the association between the timing of vestibular therapy and recovery after a concussion. The study was retrospective, meaning researchers collected data from the past by accessing electronic medical records.
The researchers conducted an analysis of 282 concussed individuals between the ages of 12 and 25 years that presented with vestibular dysfunction. These patients were referred to physical therapy for treatment for their vestibular dysfunction. Vestibular therapy included exercises aimed at improving balance and stabilizing eye gaze. If symptoms of vestibular dysfunction increased, the exercises were stopped or modified appropriately.
The researchers calculated the time it took patients to return to play to be used in the analysis.
Key Findings of the Research Study
The findings of the study revealed a significant correlation between the timing of vestibular therapy initiation and the time to return to sport. For every one-day increase in the time from injury to initial vestibular therapy, the mean time from injury to return-to-sport increased by approximately 1 day.
To put it simply – an earlier initiation of vestibular therapy following a sport-related concussion is associated with an earlier return to sport.
Implications of this Research Study
The results of this study have significant implications for the treatment of individuals with vestibular dysfunction in their sports-related concussions.
In the past, the primary form of treatment following a concussion was rest. But now, more and more research is showing that early intervention of physical therapy and exercise is more beneficial than rest alone. This study found the same to be true in regards to vestibular therapy.
By identifying the relationship between the timing of vestibular therapy and recovery, clinicians and athletic trainers can incorporate this knowledge into concussion management protocols that further prioritize early intervention strategies, leading to enhanced recovery for athletes.
Future Considerations
It should be noted that this study does have limitations such as its retrospective design. Future prospective research should be conducted in the future to determine the causal relationship: does early intervention of vestibular therapy really lead to earlier return to sport?
Despite its limitations, this research study is a great start! It opens avenues for further investigation into the optimal timing and duration of vestibular therapy for individuals with sport-related concussions. Understanding the mechanisms through which vestibular therapy impacts recovery will provide valuable insights for the development of targeted rehabilitation programs.
References
Ferry B, Means G, Green C, Risoli T, Martinez C, Vomer RP 2nd, Reinke E, Pyles C, Bytomski J. Early Initiation of Vestibular Therapy Following Sports-Related Concussions: A Retrospective Cohort Study. Cureus. 2023 May 31;15(5):e39764. doi: 10.7759/cureus.39764. PMID: 37398813; PMCID: PMC10311942.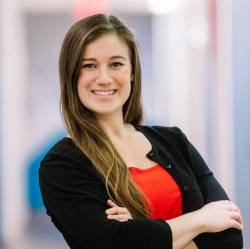 Latest posts by Dr. Jennifer Hunnicutt
(see all)