Exploring the Role of School-Level Factors in Concussions Among College Athletes: Findings from a CARE Consortium Study
If you follow college sports, you've likely heard about the prevalence and risk of concussions!
While much research has been done on the risk factors for concussions among individual college athletes, a recent study sheds light on a lesser-known aspect of this public health issue: do colleges contribute to concussion risk?
Using data from the largest study to date on sport-related concussions, researchers identified factors at the college/school level that impact concussion rates among collegiate student-athletes.
Read on to learn more about this groundbreaking study and its implications for college sports.
The CARE Consortium Study
A team of researchers representing the Concussion Assessment, Research and Education (CARE) Consortium used data to investigate the determinants of concussion risk in collegiate athletes. The CARE Consortium is the largest prospective study of sports-related concussions to date and was established by the National Collegiate Athletic Association (NCAA) and the U.S. Department of Defense.
The goal of the study was to evaluate school-level factors of concussion risk. School-level factors included competitive division (DI, DII, or DIII), school type (military or civilian college), and sport risk (high vs medium vs low risk).
The study included data from 53,822 athlete-seasons across 37 collegiate sports at 30 CARE schools (four military academies and 26 civilian colleges). Athlete-seasons were classified as one athlete on a single team for one season. Of the total concussions observed, 33% were competition-related and 67% were practice-related. The overall risk of concussion was 46.5 per 1,000 athlete-seasons.
Do schools contribute to concussion risk?
No! Contrary to their hypotheses, the researchers found that most of the concussion risk was related to the individual and team level (i.e., within school), rather than to the school level (i.e., between schools). In fact, variability at the level of the team and individual was between 7.6 and 11.3 times greater than the variability at the level of the school.
School-Level Determinants of Concussion Risk
Even though the researchers did not find schools to be significantly contributing to concussion risk, they did find the following school-level factors to contribute:
Sports Risk: Sport risk was found to be the strongest predictor of concussion risk. In other words, higher risk sports were found to contribute to concussion risk more than lower risk sports.
Competitive Level: Concussion risk tended to be higher in Division I schools, while Division II schools had similar risk to Division III schools.
School Type: Military colleges contributed to higher concussion risk than civilian colleges.
New Insights into Concussion Risk in Collegiate Sports
Overall, this study provides important new insights into the determinants of concussion risk in collegiate athletes. It underscores the need for a multifaceted approach to preventing sports-related concussions. By focusing on future research on both individual-level and school-level risk factors, and by targeting high-risk sports and the military college setting, we can work towards reducing the incidence of these serious injuries and protecting the health and wellbeing of our student-athletes.
HEADCHECK Health provides end-to-end solutions for all types and sizes of organizations for those looking to protect their student-athletes. Contact us today to learn more!
References
Singichetti B, Marshall SW, Breedlove KM, Cameron KL, McCrea MA, McAllister TW, Broglio SP; CARE Consortium Investigators. School-level determinants of incidence of sports-related concussion: Findings from the CARE Consortium. PLoS One. 2023 Apr 10;18(4):e0284259. doi: 10.1371/journal.pone.0284259. PMID: 37036887; PMCID: PMC10085044.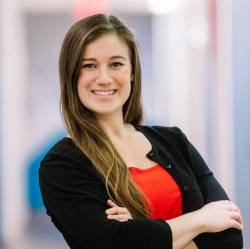 Latest posts by Dr. Jennifer Hunnicutt
(see all)