The importance of developing, updating, and communicating concussion policies along with resources to help you
Concussions require organizations to have effective policies in place to ensure the safety of those participating in sports and athletic activities. Policies not only serve as a vital framework for concussion care, but also protect the organization from liability by establishing a clear plan for how concussions are to be managed.
As concussion research and guidelines are constantly evolving, it is crucial for organizations to regularly review and update their concussion policies. However, recent research highlighted on the HEADCHECK Health blog showed that concern existed within organizations related to how well concussion policies were being implemented and communicated to key stakeholders. And some organizations may not even have written concussion policies in place… yet!
Today on the blog, we will discuss the importance of developing, updating, and communicating concussion policies. We will also provide available resources to help you in the process.
What Items Should be Included in a Concussion Policy?  
While concussion policies will vary according to state and local laws, the following items should be included in all concussion policies:
Education on concussions
Training requirements for coaches and athletes (and parents, if applicable)
Protocol for managing concussions

Criteria for removal from activity
Procedures for sideline assessments
Procedures for referral to other healthcare providers
Procedures for returning to academics and returning to activity
Baseline testing (if available or applicable)
Who Should be Involved in Concussion Policies?
Key stakeholders that should be involved in the development and updating of concussion policies are:
Athletic trainers
School/organization personnel
Team/school physicians and medical staff
Coaches
Parents (for policy in high school or youth sports)
 Athletic trainers are healthcare professionals that are trained and qualified to develop, implement, and maintain concussion policies. Read more on our blog about the role of athletic trainers in concussion management.
How Often Should Organizations Review Their Concussion Policies?
At least every year!
Reviewing concussion policies should be a regular practice for organizations. While specific timelines may vary based on factors such as the nature of the organization, the level of sports participation, and governing bodies' requirements, it is generally recommended to conduct policy reviews at least every year.
However, organizations should also consider conducting reviews more frequently in certain situations, such as when significant updates or changes occur in concussion research, guidelines, or legislation. Additionally, any major advancements in concussion management should prompt an immediate review to ensure policies align with current standards. Lastly, if a major head injury or emergency occurs within your organization, the policy should be reviewed to determine how effective the policy was and to identify any areas that could be improved. 
Resources for Concussion Policies
Organizations can use various resources to aid in their concussion policy development and reviews. These resources provide reliable information, tools, and templates that align with current guidelines:
Local Legislation: All 50 states in the U.S. have enacted legislation related to the management of concussions. Most include the following: requirements for concussion education, removal from play if a concussion is suspected, and return to play only after evaluation from a qualified healthcare provider. If developing your organization's concussion policy, start by reviewing your state's legislation.
Concussion In Sport Group (CISG): An international expert panel of clinicians and researchers representing multiple disciplines that has held meetings to develop international statements on concussion in sport over the last two decades. The latest conference resulted in new and revised tools and guidelines, which can be used to inform adjustments to your policy and protocols. View the latest Consensus statement on concussion in sport.
Centers for Disease Control and Prevention (CDC): The CDC offers comprehensive resources, including the Heads Up initiative, which provides educational materials, policy templates, and training courses for coaches, parents, and athletes.
Professional Associations: Professional associations, such as the National Athletic Trainers' Association (NATA), offer resources and up-to-date position statements related to concussions.
Sports Medicine Organizations: Local and national sports medicine organizations often provide guidelines, webinars, and educational materials specifically tailored to concussion management in sports. For example, the Sports Medicine Advisory Committee for the National Federation of High School Sports in the U.S. provides suggested guidelines for management of concussions in sports, as well as concussion education courses for coaches, parents, and athletes.
Sport Organizations: Your sport organizations or governing bodies also provide resources. For example, the NCAA offers a downloadable template for Division I, II, and III schools to start with. And US Soccer offers downloadable concussion guidelines in their Recognize to Recover Program.
These are all just a few examples of available resources. Search for and use those that will be most applicable to your organization. 
How to Review Concussion Policies
The following are recommendations your organization can use to review your concussion policies:
Gather Expertise: The same group from above can be used as a policy review committee. This diverse group will bring different perspectives and expertise to the review process.
Review Current Policies: Start by thoroughly examining the existing concussion policies. Assess their alignment with current research and guidelines. (See Resources above.) Identify any gaps that require improvement.
Stay Updated: Keep up with the latest research, consensus statements, and guidelines from reputable organizations. (See Resources above). Incorporate this new information into the review process.
Identify Best Practices: Study the concussion policies of similar organizations, both at the local and national levels. For example, if you are involved in youth soccer, review the concussion guidelines from US Soccer. Identify any successful strategies or approaches that can be adapted to enhance the policies of your own organization.
Seek Feedback: Engage your athletic trainer to gather feedback on the effectiveness of current policies. You may also want to consult with legal and risk management authorities to make sure your policy complies. 
Implementing Changes to Concussion Policies
Implementing changes to concussion policies requires careful planning and communication. Here are some essential steps:
Develop an Implementation Plan: Outline the specific changes to be made, assign responsibilities, and establish a timeline for implementation.
Communicate the New Policy: Make sure all key stakeholders receive and review the new policy. This includes coaches, athletes, parents, administrators, and medical staff.
Train Key Stakeholders: Provide comprehensive training to all stakeholders involved in implementing the policy changes. A great time to communicate and train on the new policy is during regular meetings (for example, the pre-season meeting for high school sports where athletes, parents, and coaches are present).
Document Changes: Document who made the most recent changes and the date that the concussion policy was last updated. Document
Conclusion
The goal of updating concussion policies is to align with the latest evidence-based practices and protect the well-being of athletes and participants. Remember, concussion policies should be living documents that evolve with new knowledge and advancements in the field. Regularly reviewing and updating concussion policies is a vital responsibility for organizations to ensure the safety and well-being of participants. By staying up to date with the latest research, guidelines, and best practices, organizations can effectively manage and mitigate the risks associated with concussions.
HEADCHECK Health Can Help!
Need help with your organization's concussion policy? Our team of experts at HEADCHECK Health can point your organization in the right direction. We can provide resources for policy development. If your organization already has a policy, our team will ensure that all the stakeholders in the organization are educated and trained. Through our data analytics and reporting system, we can monitor compliance, uncover any issues, and work to correct them so that the policy is being followed. Additionally, we can keep track of and update changes to your organization's policy. Contact us today to learn more about how we can support you.
References
Kerr ZY, Gildner P, Parker SK, Kostogiannes V, Callahan CE, Nedimyer AK, Kossman MK, Chandran A, Register-Mihalik JK. Sport culture and communication among middle school athletes, parents, and staff: A qualitative study. PLoS One. 2023 Mar 15;18(3):e0282252. doi: 10.1371/journal.pone.0282252. PMID: 36920886; PMCID: PMC10016647.
Sports Concussion Policies and Laws. Centers for Disease Control and Prevention. https://www.cdc.gov/headsup/policy/index.html.
National Athletic Trainers' Association Position Statement: Management of Sport Concussion. https://www.nata.org/sites/default/files/concussion_management_position_statement.pdf
Suggested Guidelines for Management of Concussion in Sports. National Federation of State High School Associations (NFHS). https://www.nfhs.org/media/1020401/suggested-guidelines-for-management-of-concussion-in-sports-april-2019-final.pdf
Concussion in Sports. NFHS. https://nfhslearn.com/courses/concussion-in-sports-2
NCAA Concussion Safety Protocol Template. https://www.ncaa.org/sport-science-institute/topics/concussion-safety-protocol-template.
Head & Brain Conditions. US Soccer Federation Recognize to Recover Concussion Initiative. http://www.recognizetorecover.org/head-and-brain#head-brain-conditions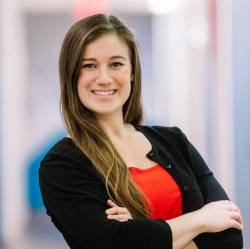 Latest posts by Dr. Jennifer Hunnicutt
(see all)