The digital age for management of sport-related concussion is dawning, and it is exciting! 
Exciting because it could completely transform and objectify concussion evaluation. Digital technology will improve the recognition and management of concussions and decision-making related to return-to-sport.

Background and Limitations of Current Concussion Evaluation Practices 
A qualified healthcare provider should evaluate an athlete suspected of having a concussion. But there are limitations to this approach. First, evaluations are subjective. Second, not all healthcare providers are specialized in concussion care. Third, this approach relies on the concussed athlete to follow up and be honest with the healthcare provider. And lastly, not all sports teams and programs have access to healthcare providers to evaluate concussions. (This is especially true for youth and amateur sports.) 
Through technology, we can improve access to concussion evaluation, streamline the process, and make it more objective.
Digital Technologies could Transform Concussion Evaluation
Digital technologies have the potential to transform concussion evaluation, according to researchers of computer engineering and sports sciences from Northumbria University in the UK. These researchers published a review article to highlight some of the technological advances that we can expect in the future of concussion management. 
The researchers focused on four key areas of clinical assessment: cognitive, visual, motor, and symptoms. 
Cognitive Assessment 
Most cognitive assessments involve tests completed using pen-and-paper methods, so the applications of technology are pretty clear here. However, the existing digital tests rely on baseline data, access to computers, and lengthy amounts of time to collect information. They are still only meant to complement, not replace, clinical evaluation. Researchers request open-source digital monitoring approaches to improve development of digital tests that will ultimately increase clinical adoption. 
Visual Assessment
Certain eye movements and reflexes can predict the presence of a concussion. Therefore, the future of visual assessment includes wearable eye trackers, which provide a quick and efficient method for collecting eye movements and reflexes, especially right there on the sidelines.  
Motor Assessment
Motor assessment involves the evaluation of movement and physical function, such as balance and walking. Advancements are being made in wearable devices that measure these variables. Wearables are meant to be worn for long periods of time in order to collect large amounts of data. These data can be analyzed for trends in the recovery process and guide intervention strategies aimed at improving motor function.  
Symptom Evaluation
Most of the time, symptoms are recorded using pen-and-paper methods. Therefore, apps are being developed and improved upon to track symptoms digitally. While this does still require the athlete to "check-in" with the app, it provides the opportunity to collect more real-world data on recovery over time that could be easily accessed by a clinician, parent, or coach. 
Digital Solutions 
The applications of digital technology in concussion evaluation are vast. Digital tech has the potential to decrease reliance on clinicians, especially in underserved areas with little to no access to proper concussion healthcare. It also provides a more diverse and accurate representation of concussion recovery in a real-world environment, rather than just a single snapshot in a clinic setting. 
HEADCHECK HEALTH provides digital end-to-end solutions to support sideline personnel in concussion evaluation. Their software and apps decrease reliance on paper-and-pen methods to improve access and streamline the evaluation process. Contact us today to learn more about our digital solutions! 
References
Powell D, Stuart S, Godfrey A. Sports related concussion: an emerging era in digital sports technology. NPJ Digit Med. 2021 Dec 2;4(1):164. doi: 10.1038/s41746-021-00538-w. PMID: 34857868; PMCID: PMC8639973.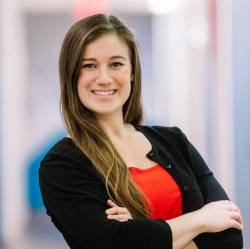 Latest posts by Dr. Jennifer Hunnicutt
(see all)