Expert Researchers Unveil 3-Step Approach for Student-Athlete Concussion Recovery in Academics
You have probably heard of return to play protocols for athletes with concussions, but have you heard of return to learn protocols?
Return to learn protocols are a series of steps post-concussion that reintroduce individuals to learning. Often, they involve multiple steps, just like return to play protocols. Student-athletes must pass the criteria of each step, without increasing or exacerbating concussion symptoms, before they can progress to the next step.
Recently on the blog, we highlighted a research study that found 50% of students reported having school problems and 16% said their grades were affected upon returning to learning after getting a concussion. These statistics pose serious concerns that can be addressed with proper return to learn protocols. (Read more about the role of schools in our recent blog post).
Once protocols are in place, it is important that all involved parties are properly collaborating in order to implement the protocol.
That is where today's blog comes in!
A team of concussion researchers recently published a commentary offering help to healthcare and educational teams of college student-athletes returning to learning following concussion.
They propose that colleges follow a 3-step approach to establish communication among healthcare and educational teams involved in the return to learn protocol. These three steps include: receiving the diagnosis, activating the team, and following-up.
Receiving the Diagnosis
First and foremost, receiving a proper concussion diagnosis, as well as medical supervision during recovery, are top priorities for student-athletes with head injuries. The authors mention that the athletic trainer is the most practical professional in the college setting for diagnosis and medical supervision of concussions. 
Activating the Team
Once a proper diagnosis of concussion has occurred, the athletic trainer should ask the student-athlete if they can share their diagnosis and medical plan with the health center and/or disability office on campus. The best way to do this is to have the student-athlete sign a FERPA consent form. The authors provide a sample template in their commentary.
Once consent has been obtained, the athletic trainer can work with the school's health center and/or disability office to ensure that the student-athlete is receiving proper accommodations in the classroom. The health center or disability office can then disseminate the accommodations to appropriate faculty and advisors involved with the student-athlete. 
Follow-Up
As the student-athlete progresses through their return to learn protocol, there should be a means of following-up with all those involved. There will of course be some responsibility on the student-athlete to update and inform those involved. But by having communication lines in place, all parties will have justification as to why the student-athlete needs accommodations, thereby optimizing the student's recovery in the classroom.
Takeaways
By having a return to learn protocol, student-athletes will have a better chance of receiving the academic accommodations that they need in the classroom to properly recover from concussions. Further, activating disability services on college campuses may be the way to go in establishing a "point-of-contact" and ensuring that the student-athlete gets accommodations recognized by all involved in their learning, such as faculty and advisors.
References
Bevilacqua Zachary W., McPherson Jacob. Commentary: Establishing the college Return to Learn team for concussion: a practical approach. Frontiers in Public Health. 2023. 11. DOI: 10.3389/fpubh.2023.1188741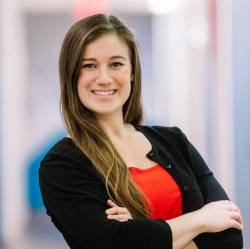 Latest posts by Dr. Jennifer Hunnicutt
(see all)