Minimizing screen time is a hot topic these days!
But did you know that screen time may delay the recovery from a concussion? It is thought that screen time affects the brain's ability to rest. Therefore, recommendations to minimize screen time is common clinical advice given to concussed individuals.

The effects of screen time on concussion recovery is the topic of the research that we will be highlighting on the blog today. This research is exciting because it could have direct clinical impact on the current clinical recommendations that suggest minimizing screen time.

I am an athletic trainer myself and recently recommended to one of my concussed patients to minimize use of their phone, TV, and computer. But in this day and age, I have to acknowledge that it is quite difficult to minimize – let alone abstain – from our screens. I value scientific evidence to back the clinical recommendations I give to my patients, so I read this study with great enthusiasm to learn more!



Recent Research on Screen Time and Concussion Recovery

Researchers from Massachusetts wanted to know: what are the effects of screen time on concussion recovery? Similar to and based on clinical recommendations, they hypothesized that reduced screen time would decrease the time until symptom recovery.

Dr. Macnow and his colleagues conducted a randomized controlled trial, one of the strongest study designs to determine the effects of an intervention. The intervention in this case was screen time versus no screen time.

This study included individuals aged 12-25 years who presented to the emergency room at the University of Massachusetts Medical Center within 24 hours of a head injury. 125 individuals were ultimately diagnosed with a concussion and randomized into two groups: one group was asked to abstain from screen time in the first 48 hours post-discharge, and the other group was allowed screen time in the first 48 hours post-discharge. All participants were advised to avoid school and work-related activities for the first 48 hours post-discharge.
When asked how did the research team decide to study the first 48 hours, Dr. Macnow mentioned "the CDC and International Concussion in Sports Group recommend 48 hours of cognitive and physical rest after sustaining a concussion. Our study sought to characterize whether screen time was an acceptable form of rest or whether it was harmful in concussion recovery."


Participants completed a survey to track screen time for the first 3 days. They also completed the Post-Concussive Symptom Scale (PCSS) at time of enrollment and daily for 10 days in order to track their symptoms.

The primary outcome was the number of days until participants had functional resolution of symptoms, defined as a score <=3 points on the PCSS.

Researchers first wanted to ensure that participants adhered to their respective groups. Sure enough, the screen time group reported a median of 630 minutes (10.5 hours) of overall screen time, while the no screen time group reported a median of 130 minutes (2.2 hours).

The primary finding in this study was a shorter duration of symptoms in the group that avoided screen time (median = 3.5 days) compared to the group that was allowed screen time (median = 8.0 days). No other differences were observed between groups for other variables (types of symptoms, sleep, return to work, return to exercise).

All studies have limitations. Notably, recall bias was a limitation this study, as participants were required to recall and record their own screen time. Future research could incorporate tracking applications to better capture screen time.

Takeaways

This research provides preliminary information that supports the clinical recommendations to minimize screen time following concussion. This study was the first randomized controlled trial that investigated the effects of screen time on concussion recovery. Dr. Macnow indicated that it would be of interest to study the effect of screen time beyond 48 hours.
To reduce screen time, Dr. Macnow recommends avoiding schoolwork with assistance of a doctor's note, putting the phone away while recovering, keeping household televisions off, and having emails read or transcribed by a trusted family member.
Reference
Macnow T, Curran T, Tolliday C, Martin K, McCarthy M, Ayturk D, Babu KM, Mannix R. Effect of Screen Time on Recovery From Concussion: A Randomized Clinical Trial. JAMA Pediatr. 2021 Sep 7:e212782. doi: 10.1001/jamapediatrics.2021.2782. Epub ahead of print. PMID: 34491285; PMCID: PMC8424526.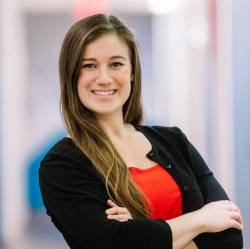 Latest posts by Dr. Jennifer Hunnicutt
(see all)