Streamlining communication among Safety Coaches, Safety Director, and Medical Professionals helps volunteers follow the right steps.
Home of over 1500 young players, Okotoks Minor Hockey Association (OMHA) runs programs for players competing at a variety of levels, including tiered travel hockey, community house leagues, and non-contact leagues.
OMHA Goals
Help volunteers follow a clear and consistent concussion protocol
Improve communication between OMHA Safety Team and Safety Coaches
Gain oversight of how well the protocol is being followed by all teams
Solution with HeadCheck
An app to guide Safety Coaches through correct step-by-step process
A streamlined process for communication between OMHA Safety Team and Safety Coaches
Real-time dashboard and monthly reporting for the Safety Director on protocol compliance
Results
Safety Coaches more confident in dealing with suspected concussions
Instant link to OMHA Safety Team allows for better quality of care
OMHA can allocate resources in right areas to improve player safety
OMHA relies heavily on team staff known as 'Safety Coaches' to enforce Hockey Canada's concussion policy and take care of their players at all games and practices. 'Safety Coaches' are carded assistant coaches already on the bench.
With the fastest predictor of recovery being immediate removal from activity and access to a medical professional, these 'Safety Coaches' play an extremely important role in identifying and recognizing a possible concussion. 
Having these Safety Coaches in place allows coaches to focus on coaching and should give parents some peace of mind knowing that there's a consistent level of care being applied in a sport with one of the highest concussion rates.
Recognizing the importance of providing a safe environment for all kids, OMHA brought on Safety Director Orinda McCann and Certified Exercise Physiologist Raeanne Tangedal in 2018. While it isn't feasible for Raeanne to be at every game and practice, she's able to help coordinate that consistent level of care for all OMHA players. That's key in letting parents know that their kids are protected.
After reviewing the state of their association, Orinda and Raeanne felt they lacked clarity on concussion reporting. This is when they developed the Safety Coach role, developed a mandatory safety course that includes concussion education, and implemented HeadCheck.
As champions of improving player safety, they were adamant about working to support their Safety Coaches better and elevate the level of care for their players. 
Out with the Old
Before using HeadCheck, OMHA, like many Minor Hockey Associations, relied on the traditional pen-and-paper method for tracking and reporting concussions. 
This outdated method increased the stress for Safety Coaches in having to remember the exact process to follow during an injury. Following the process meant managing binders with relevant safety documents as well as printing, organizing, and filling out forms. 
As many Safety Coaches are volunteers with no professional medical background, the sole reliance on these binders to guide them through correct concussion protocols left ample room for mismanaged head injuries and reporting inconsistencies.
This room for error places huge stress on the OMHA Safety Team, who can do a much more effective job in taking care of kids and getting them back to play safely with accurate reporting and the collection of valuable information.
Orinda and Raeanne felt that existing procedures weren't enough and took the step of adding their own Return to Play guidelines to help everyone get kids back in the game safely.
With the growing awareness around sports-related concussions and an evident society shift towards technology, OMHA VP of Programs Gabe Amyotte was ready to take the next step…
In with HeadCheck
With the goal of HeadCheck to bring consistency in concussion management and synergize concussion protocol among all Safety Coaches, Orinda and Raenne described HeadCheck's platform as 'another tool in their toolbox' in supporting player safety.
As Safety Coaches are the foundation of OMHA's player care, implementing HeadCheck helped ensure that regardless of medical background, consistency would be brought to reporting, tracking, and monitoring concussions for each team.
This setup began with HeadCheck Staff creating individual accounts for all Safety Coaches and Head Coaches. Easily customizable, HeadCheck's platform was then matched to OMHA's current safety practices by digitizing their protocols, including the CRT5 tool. 
[What is the CRT5: https://bjsm.bmj.com/content/51/11/872

CRT5 is a concussion recognition tool designed for non-medically trained individuals in identifying possible sport-related concussions.]
Following their mandatory OMHA Safety Course, Safety Coaches completed HeadCheck's live online training and interactive videos to simulate real-life scenarios using the app to follow CRT5 in identifying a suspected concussion based on a player's responses. This helped guide them through the correct process and removed any guesswork or decision making beyond their capabilities.
A Game Changer
In the span of 2 years, with 24 OMHA teams using HeadCheck, Orinda and Raeanne have seen the platform's impact throughout OMHA.
At the team level:
HeadCheck helped implement concussion education for Safety Coaches, equipping them with an extra level of confidence and preparation when dealing with suspected head injuries.
As 'everyone seems to be carrying their phone with them,' the HeadCheck app eliminated the burden of finding the correct papers in the middle of a game and optimized Safety Coaches' time in managing concussions.
At the medical level:
Raeanne has been able to provide faster follow-ups by using HeadCheck. As a Certified Exercise Physiologist in charge of keeping track of many players, she no longer has to spend her valuable time contacting each team in case there has been an injury. Now she is given instant notifications when players are injured.
This instant follow up has been vital for concussion management, because it allows Raeanne to act as a valuable resource when Safety Coaches need her expertise the most, especially with the sometimes complicated but important follow-ups and return-to-sport steps.
For OMHA, implementing the HeadCheck system got the ball rolling in creating awareness in concussion management while equipping Safety Coaches with the tools to prioritize player safety.
Interested in helping your volunteers protect kids from concussion risks? Contact us and let's discuss.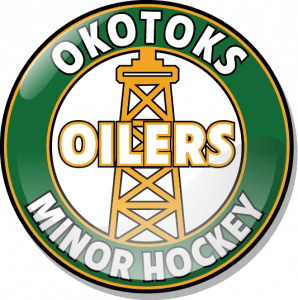 Latest posts by HEADCHECK HEALTH
(see all)