Study reveals delayed reporting, worse clinical outcomes, and longer recovery times in non-sport concussions suffered by college athletes.
When you think of concussions in athletes, what likely comes to mind is images of high-impact tackles on the football field or collisions on the soccer field. However, athletes are not immune to injuries off the field. Concussions that occur outside of sport are classified as non-sport related concussions, and they can be just as impactful. In fact, non-sport related concussions occur more often than sport-related concussions in college-aged individuals.
Today on the blog, we will highlight a recent study that compared outcomes of non-sport related concussions to sport-related concussions among college athletes.
Understanding the Study 
The research study, conducted by a team of investigators from all over the US, is a secondary analysis of data from the Concussion Assessment, Research, and Education (CARE) Consortium of the NCAA-DOD. This dataset included 3,500 varsity college athletes from various universities and service academies who were diagnosed with concussions during the academic years from 2014 to 2020. The concussions were categorized based on the mechanism of injury – sport-related or non-sport related. Researchers analyzed information on symptoms, reporting patterns, return to sport, and types of healthcare providers providing diagnosis and clearance.
Overall Results of the Study
Of the 3,500 concussed athletes included, 16% of their concussions were non-sport related. A greater number of females (23%) sustained non-sport related concussions compared to males (10%).
Key Findings of the Study
The study revealed several noteworthy findings:
Delayed Reporting: Athletes with non-sport related concussions were less likely to report their injuries immediately. This could be due to various factors, including the absence of on-site healthcare providers, the nature of non-sport related injuries (ex: an embarrassing fall), or concerns about getting in trouble.
Worse Clinical Outcomes: Athletes with non-sport related concussions were found to have worse outcomes, including more symptoms and more occurance of loss of consciousness and memory problems. These differences suggest that non-sport related concussions may be more severe or that athletes tend to report them at a more advanced stage.
Longer Time to Recovery: The study also found that athletes with non-sport related concussions faced longer recoveries. These athletes reported more days with concussion symptoms, a longer duration of symptoms, and more days lost to injury compared to those with sport-related concussions. Notably, about 20% of non-sport related concussions resulted in slow recoveries, defined taking 14 or more days to become asymptomatic or 24 or more days to return to sport.
Gender Differences: Females with non-sport related concussions reported more severe acute symptoms, a longer duration of symptoms, and more days lost to injury compared to males. This aligns with previous research showing that females often report more severe symptoms following sport-related concussions.
Diagnosis and Clearance: Athletes with non-sport related concussions were more likely to be diagnosed and cleared by primary care physicians or emergency clinicians over healthcare providers, such as athletic trainers, in the college athletic setting. This makes sense, as these concussions occurred outside of the athletic setting. But this discrepancy in healthcare providers may impact the consistency and quality of concussion management.
Clinical Takeaways
Most often, the management of non-sport related concussions in college athletes falls on the collegiate healthcare team. Being aware of the challenges, reporting differences, and gender disparities of non-sport related concussions will only help providers address them sooner and improve outcomes in college athletes. This is especially important, considering that delayed reporting on concussions, whether sport-related or not, can lead to worse outcomes.
References
Roby PR, Mozel AE, Arbogast KB, Buckley T, Caccese JB, Chrisman SP, Clugston JR, Eckner JT, Esopenko C, Hunt T, Kelly LA, McDevitt J, Perkins SM, Putukian M, Susmarski A, Broglio SP, Pasquina PF, McAllister TW, McCrea M, Master CL; CARE Consortium Investigators. Post-injury outcomes following non-sport related concussion: A CARE Consortium Study. J Athl Train. 2023 Sep 8. doi: 10.4085/1062-6050-0181.23. Epub ahead of print. PMID: 37681681.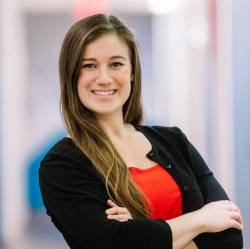 Latest posts by Dr. Jennifer Hunnicutt
(see all)