How Do Persistent Symptoms After a Concussion Affect Mental Health in Children and Adults?
Individuals with a history of concussion are more likely to experience mental health concerns, such as increased anxiety and depression. This is especially the case for individuals with lingering symptoms (headache, dizziness, trouble sleeping, etc.) following concussion.
Previously on the blog, we have discussed different ways to tackle the impact of mental health after a concussion. One of the recommendations was to incorporate mental health assessments into concussion evaluations.
While mental health has certainly moved to the forefront of discussion in general media, there is still much work to be done in post-concussion evaluation and treatment.

Research on Mental Health in Children and Adults with Persistent Post-Concussion Symptoms
Researchers from the University of Toronto in Canada sought to better understand mental health across the lifespan in individuals experiencing persistent post-concussion symptoms (PPCS). They investigated all individuals and across the lifespan, as previous research has primarily focused on athletes. They conducted a scoping review in order to answer the following questions:
What mental health outcomes are used in individuals with PPCS?
How do mental health outcomes differ in children versus adults with PPCS?
While PPCS has varying definitions in the literature, especially among children and adults, the researchers defined it as a concussion lasting ≥4 weeks. In other words, acute concussions (defined as <4 weeks) were excluded from the scoping review.
A Note on Scoping Reviews
Scoping reviews are a type of literature review. Similar to a systematic review, they provide a comprehensive overview of available peer reviewed research. While not as high on the hierarchy of study designs as the systematic review, scoping reviews are a great place to start when trying to better understand and compile information on a specific topic. Researchers can refer to scoping reviews to identify gaps in the literature and guide future studies. Clinicians can use scoping reviews to quickly gauge the literature on a topic and use the authors' clinical recommendations.
Results of the Scoping Review
A total of 25 research studies met the inclusion criteria of this scoping review. Six of the studies were on children, while 19 were on adults. There was a lack of research on each end of the lifespan – very little research in children <8 years and adults >60 years.
The included research studies mostly focused on mental health outcomes of anxiety and depression in both children and adults. Only two included studies, both in adults, focused on emotional or behavioral outcomes (i.e., stress, mood swings, suicide ideation). No included studies on children focused on emotional or behavioral outcomes.
Main Takeaways from this Research
Taken together, the included studies showed an association between increased PPCS scores and increased symptoms of anxiety and depression in both children and adults. A complete list of the anxiety and depression outcomes used in the included studies can be found in the published research article, freely accessible to the public.
It should be noted, though, that very few studies reported on baseline mental health status. Future researchers and clinicians should collect medical history, family history, and/or baseline information to truly understand the effects of concussion on mental health.
There is too little research at this time on emotional and behavioral outcomes to make conclusions. Researchers and clinicians should consider including mental health outcomes, beyond just anxiety and depression, in their assessments. The authors of the scoping review offer the Rivermead Post-Concussion Symptoms Questionnaire as a suggestion to capture this information.
HEADCHECK Health offers mental health resources to athletes. Contact us today to learn more about these options.
References
Sheldrake E, Al-Hakeem H, Lam B, Goldstein BI, Wheeler AL, Burke M, Dunkley BT, Reed N, Scratch SE. Mental Health Outcomes Across the Lifespan in Individuals With Persistent Post-Concussion Symptoms: A Scoping Review. Front Neurol. 2022 Apr 11;13:850590. doi: 10.3389/fneur.2022.850590. PMID: 35481264; PMCID: PMC9035995.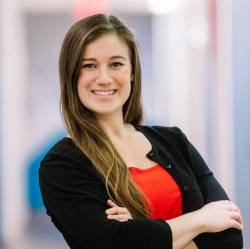 Latest posts by Dr. Jennifer Hunnicutt
(see all)