Does your high school have a protocol for sport-related concussions? If not, consider it time to develop and implement one.
Although concussion protocols are not (yet) required in high schools, they are considered key documents in maintaining compliance with state laws and following best practice recommendations. In the United States, the National Collegiate Athletic Association is starting to require that colleges have written concussion protocols. We anticipate that the high school federation will soon require them too.
So stay ahead of the curve and develop your concussion protocol today!
But where do you start? What should you include in your concussion protocol?
The best place to start is by reading over the laws on concussion management from your state. Because these laws vary from state to state, the information you include in the protocol will also vary. In addition, it is recommended to consult up-to-date position statements, in accordance with recent research from Pennsylvania.
Today on the blog, we will highlight this research in order to help high schools develop and implement compliant and effective concussion protocols.

Research Evaluating Compliance and Quality of Concussion Protocols
Dr. Beidler and her colleagues investigated the compliance of concussion protocols to state laws and best practice recommendations. They also wanted to assess the influence of having sports medicine coverage on the quality of those protocols.
The team of researchers reached out to all 757 high schools in Pennsylvania. Of those,
184 (24.3%) provided a copy of their school's concussion protocol. While this response rate may seem pretty low, it is actually quite good for this type of research.
Researchers compiled a list of items to be used in review of the concussion protocols. They used mandates and recommendations from state laws and position statements from the National Collegiate Athletic Association, National Athletic Trainers' Association, and Concussion in Sport Group. The guide that they created was reviewed by several concussion experts in the field. Then a team of four athletic trainers analyzed each and every concussion protocol for content and quality.
Research Results
In terms of compliance with Pennsylvania law, only 25% of the protocols were compliant, meaning they included all the components that were deemed mandatory in the Pennsylvania state law. Alarmingly, 41% of the protocols didn't even mention Pennsylvania state law.
Of the high schools that provided a protocol, 99% reported having an athletic trainer on staff, with 92% of those reporting full-time sports medicine coverage. High schools with full-time athletic trainers on staff had higher-quality concussion protocols compared to high schools with part-time athletic trainers. These findings are not surprising, given that athletic trainers are typically responsible for developing and maintaining concussion protocols.
Another interesting finding was that only a third of the protocols included information about returning athletes to learning. Researchers were surprised by this finding, considering that Pennsylvania has a state-wide program that supports schools in the returning of concussed students to the classroom.
Takeaways
Through their analyses in this study, researchers identified several gaps in concussion protocols in the state of Pennsylvania. Researchers also found that having a full-time athletic trainer that provides full-time medical coverage onsite significantly improved the quality and compliance of the concussion protocols.
Recommendations
Concussion protocols can improve the health and safety of student-athletes. Therefore, it is recommended that they identify all mandatory aspects of state laws and current best practices. A great means to developing and implementing protocols at your high school is by having a full-time athletic trainer on staff.
HeadCheck Health offers solutions for executing your concussion protocols regardless if your high school has medical coverage or not. Contact us today to learn how we can help you execute your concussion protocol at your school.
References
Beidler E, Welch Bacon CE, Hattrup N, Powers C, Saitz L, McLeod TV. Going Beyond the State Law: Investigating High School Sport-Related Concussion Protocols. J Athl Train. 2020 Jun 18. doi: 10.4085/1062-6050-0505.20. Epub ahead of print. PMID: 34129675.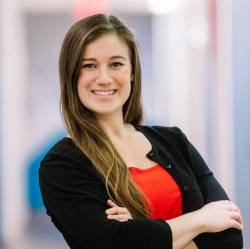 Latest posts by Dr. Jennifer Hunnicutt
(see all)