Concussion assessments are standardly performed using pencil and paper methods.
But in recent years, and especially in light of the ongoing COVID-19 pandemic, digital assessments and telehealth options are becoming more of the standard and preferred method.
The use of digital assessments for concussion is certainly expanding!
Today on the blog, we are featuring a recently published mini-review about the use of digital technology for neuropsychological tests. This review includes five studies from various dementia and mild cognitive impairment conditions. Since concussion symptoms and long-term complications are so closely related to cognitive impairment, we can learn a lot from these other neurological and cognitive conditions and apply them to concussion.

The authors of this paper reviewed research studies that sought to identify conditions, like dementia, using digital technology. More specifically, they wanted to see if digital assessments could identify dementia before standard clinical examination could. The authors outlined two criteria that they believed must be met for digital tech:
Digital tests should be able to gather information not obtainable from paper tests in order to garner the full benefits of digital capabilities.
Outcomes from digital tests should be able to differentiate pre-dementia from dementia.
Upon review of the research, the authors of this review identified several standard paper tests that have been successfully converted to digital versions. These included the Backward Digit Span Test, the Digit Symbol subtest, analysis of speech, and the Clock Drawing Test. Digital technology was able to be used in all of these tests to gather information on human behaviors that would not have been gathered from standard paper tests. These behaviors include outcomes like errors, processes, delays, etc. Further, these outcomes were able to successfully differentiate pre-dementia from dementia in these studies.
Similar to dementia, concussions present with cognitive issues not observable to the human eye. This is what makes standard clinical assessments so tricky. Through the intricacies of digital assessments, we will be able to uncover outcomes of cognition that we wouldn't be able to uncover otherwise. Further, we could be able to differentiate stages of concussion recovery that have not been able to be differentiated in the past.
The future of digital concussion assessment is exciting!
HeadCheck Health is paving the way in the administration of digital assessments for concussion. Browse our products and capabilities here. For a demo or more information, contact us today!
References
Libon, David J. et al. 'Digital Neuropsychological Assessment: New Technology for Measuring Subtle Neuropsychological Behavior'. Jan 2021:1–4.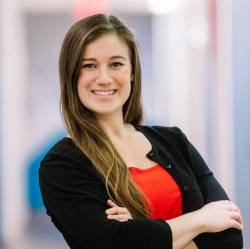 Latest posts by Dr. Jennifer Hunnicutt
(see all)