Our top four tips to ensure the safety of the participants of your sporting events.
If you are running a sporting event, you must ensure the safety of individuals participating in that event.
Sporting events could include anything from running a youth soccer tournament or a local road race to hosting traveling shows or competitions at a performing arts center.
No matter the type of event, there are risks associated with participation in sport and physical activity. And while you cannot prevent every emergency or injury, there are strategies you can implement to mitigate those risks. We have organized these strategies into our top four tips, including having the following at your sporting event: medical staff on-site, an emergency action plan, an AED, and a concussion protocol.

Tip #1: Have Medical Staff On-Site
Our number one tip for ensuring safety at your sporting event is to have medical staff on-site. These medical staff should be healthcare professionals trained and specialized in dealing with athletic-related injuries and emergent situations. They will need to know your event's emergency action plan (See Tip #2) and concussion protocol (See Tip #4). They will need to be ready to respond quickly to any emergent situation that occurs at your sporting event.
The most ideal structure for a team of medical staff would be:
An athletic trainer as the first responder. (Check out our previous blog post on the role of athletic trainers.)
A physician to oversee and provide assistance to the athletic trainer.
EMTs to support the team in life-threatening situations.
Many sporting events in the United States (ex, local road races, high school football games, etc.) employ this medical team structure.
If medical staff are outside your organization, call to introduce yourself and talk to them ahead of the event. Send them any pertinent documentation to review ahead of time. This documentation could include the emergency action plan, the concussion protocol, and injury reporting documentation.
Tip #2: Have an Emergency Action Plan
Emergency action plans are written procedures to deal with emergent situations.
The emergency action plan should be specifically made for the location of your event. It will describe involved personnel and their roles in the case of an injury or emergency. It will also outline communication processes, equipment locations, and emergency escape routes. All medical and event personnel should be familiar with and rehearse the emergency action plan. These rehearsals should occur on a regular basis for recurring events or ahead of time for one-off events.
At the minimum, the essential items of an emergency action plan include the following:
Emergency personnel. Who is responsible for activating the emergency action plan? (This will most often be the athletic trainer.)
Emergency communication. How will the emergency be communicated to other medical personnel and staff members?
Notifying EMS. This part of the plan involves when to call EMS and who is responsible for doing so. It is important to have details ready for EMS (address and contact info of the event, special directions or instructions for accessing specific areas of the event).
Plan for retrieving the AED (See Tip #3). Who will be responsible for retrieving the AED? Where are the AEDs located? Include a map in your emergency action plan showing AED locations.
Evacuation procedures and emergency escape routes. This includes how to exit the event should a major emergency occur. Diagrams that detail the escape routes are helpful.
Follow-up procedures. After an injury or emergency occurs, it is crucial to document the occurrence for legal purposes. Make sure you already have an injury report template or medical software in which to document injuries or emergencies.
Tip #3: Have an AED On-Site 
AED stands for automated external defibrillator. It is a device that can save the life of a person in sudden cardiac arrest.
Although the scenario of sudden cardiac arrest is rare, it is a risk associated with participation in exercise and sports. Therefore, it is crucial to have an AED on-site at your event. AEDs are effective when delivered within two minutes of sudden cardiac arrest. So they must be strategically stationed in easily accessible locations.
Many event venues will already have AEDs on site. Sometimes medical staff will provide an AED as part of their medical coverage. But these scenarios are not always guaranteed. Make sure to check with the venue and/or your medical staff ahead of time to ask if they provide AEDs.
As part of the rehearsal of your emergency action plan, you should walk-through the retrieval and use of the AED to prepare for a real emergent situation.
Tip #4: Have a Concussion Protocol
Included in the emergency action plan should also be a concussion protocol. The concussion protocol is a written agreed upon plan for managing concussions. This protocol will outline the steps to follow when a suspected concussion has occurred at your sporting event.
Ideally, you will have followed Tip #1 and have medical personnel trained in concussion evaluation and management at your event. Whether part of your organization or outside your organization, the medical personnel should be well versed in the concussion protocol.
At a minimum, the concussion protocol should include the following items:
Baseline testing (if available or applicable)
Criteria for removal from activity
Procedures for sideline assessments
Procedures for referral to other healthcare providers
Procedures for returning to activity
Note that concussion protocols may differ according to national or state laws. The protocol should be updated annually to keep up-to-date with changing recommendations and practices.
HEADCHECK can help ensure the safety of your sporting event, especially when it comes to concussions! They provide end-to-end solutions for all types and sizes of organizations who are interested in protecting their athletes from the serious risks of concussion mismanagement. Contact Us today to learn more.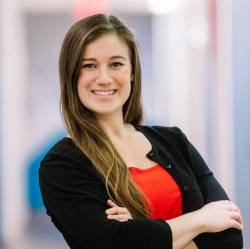 Latest posts by Dr. Jennifer Hunnicutt
(see all)